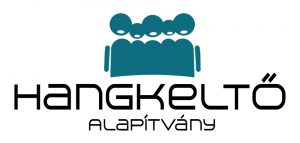 Hangkeltő Alapítvány – Hungary
The Foundation was established in 2015 as a support organization for amateur choirs to help their professional and practical activities, and it also works as a studio to fulfill the training needs of the singers. Since then, the Foundation organized a number of concerts, festivals, camps and vocal training courses as well as supported the participation of the choirs in different national and international festivals and competitions. In the work of Vox Insana Chamber Choir and MediCantare Girls' Choir the Foundation is continuously involved, organizing 8-10 independent concerts each year and carrying out an average of 2 international projects, with the assistance of 15-20 volunteers.
The ImPulzus Creative Music Lab is the latest initiative of the Foundation, where the methods and training tools developed with the choirs are now available for the wider public as well. Choral voice training camps, musicology courses, music tours and international workshops are open for music lovers who have not been able to gather such knowledge before. Young people or older young people who do not feel the power to sing but would like to deal with music, in our courses they could get insight into a bit more complex musical thinking. Within the framework of ImPulzus Creative Music Lab we intend to create a project to make music activities more attractive for a wider group of youngsters to develop their creativity, open minded attitude and inclusion in communities (more information: http://impulzusmusic.com). The professional background of the ImPulzus Creative Music Lab and the ImMusic project based on the expertise of Csaba Tőri music teacher and conductor. With his choirs he developed a special method of teaching music for amateur singers without any previous experience in singing and reading scores. In several international music festivals he had the
chance to work with music ensembles from all over the world, mainly in the field of so-called "open singing" – that is a specific technique to teach easy to learn songs, catchy melodies for a relative big crowd in a relative short time. In addition to these activities as a solfege, music theory and choral conducting teacher at the Béla Bartók Music Conservatory he works in the highest level of music education in Hungary as well. Edit Palinkas, the executive director of Divisart Ltd., the company working on wide range of cultural projects from the graphic design to the event organization (http://divisart.hu). In the field of music the company provides mainly design and publisher services. She has a massive musical background as well, singing in two choirs gave her the opportunity to visit international festivals all over the world, then she had the chance to become a managing partner of such projects. In 2011 she was the artistic coordinator of the Youth on the Move (YoM) – a European Commission initiative aiming to improve young people's education and employability – event series in
Budapest. She also participated as a jury member of the "My European Dream" music and video contest launched by AEDE France – Association Européenne de l'Education in 2013. Dr. Ágnes Horváth an expert working with Hangkeltő Alapítvány and DIVISART Ltd., who graduated as piano and singing teacher, has teaching experiences in primary and secondary level music schools and involved in different Comenius and ERASMUS+ projects concerning education and training. As a senior professor she was involved in the undergraduate training of youth workers at John von Neumann University, Kecskemét, Hungary. She has connections to youth organizations in Hungary at local, regional and national level (ex. Association of Youth Experts, Hungarian Association of Youth Service Providers, National Youth Council of Hungary, youth community spaces in Budapest and Kecskemét). Her previous experiences both in music and youth work will give an extra capacity for the project to elaborate and control toolkits, and she can give useful suggestions for the methodology to use them among young people. She has more than 20 publications concerning music and youth work.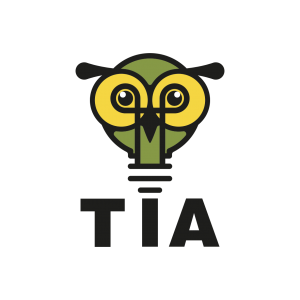 Tudatos Ifjúságért Alapítvány – Hungary
The Foundation for Youth Awareness was founded in 2015 together with those specialists who have taken active part in youth affairs for years. Our goal was to create a new organization, which can directly help the community, especially young people. The main goal of the foundation is to equip the youth with special knowledge and skills that can help them fit in any community, and predispose them to care about problems in our society, and motivates them to be active citizens. We deliver these goals by organizing talent development programs and trainings. The organization also aims to support youth, youth public life and youth researches with a range of professional work of dealing with problems of individuals and civil society organizations. The Foundation is organizing youth event, workshops and trainings in order to reach these aims. It supports the development of projects by young people on national and international levels as well. We define our activities along three guidelines (see below). Besides these, we organize our programs and development trainings in connection with two other topics. Beyond these, we would like to help promote the domestic and international mobility amongst the younger generation. Education in human rights Our goal is to make phrases like tolerance, democracy, equality of opportunity etc. the norms. We are committed to help creating a society wherein every member of the community understands, respects and protects human rights. Active citizenship These days the passivity and the lack of active participation from the youth are huge problems. We believe that the young generation must have a voice, they must be active in shaping our democracy, and they must be part of the decision-making. We hope to achieve this by setting up regular conversations with decision-makers. Our programs help and support active participation. Improvement by games – learning by playing In today's modern world the youth can take in knowledge and skills in a way that is fascinating and exciting at the same time. That's why we are engaged in this topic: we use tools that are interesting for the younger generation. We use both offline and online games as part of implementing our goals.
We began our work with great eagerness in 2015. Our Foundation joined several domestic and some international projects as partner or as creator. We have our own projects as well. Due to these projects our community started growing early in the first year, and today, we have more than 10 volunteers helping our work. It's important for us to improve our young volunteers' community, who can boost our Foundation's working with their youthful enthusiasm, and they can implement the activities mentioned above. With their work our foundation can reach its goals, and can become part of the wider context of creating a consciously living, socially responsible and active society. The Foundation for Youth Awareness has many active members working with young people on different topics, such as human rights education, employability and entrepreneurship, financial education etc.
The organization aims to develop the key competencies (particularly the social and civic competences) of young people, which are important in the modern world in order to actively affect positive change in our society. We believe that these knowledge, skills and attitudes are the basis for the support of integration of individuals into the community, active participation in public affairs and community development. The members understand the importance of this programme in Europe and they are willing to contribute to the impact it can make on youth work. This is the reason they decided to get involved take part in Erasmus+ mobility projects. The organization among its members has many leaders who are working with and for young people. They have experience developing and using non-formal and informal educational methods for personal development. Working with young people on competence development is one of our basic values and it is included in the every-day work of our volunteers. Volunteering has always been the key element of the work of our organization since we are a volunteer based and volunteer led organization. Our projects and activities are realized by volunteer leaders. Developing entrepreneurial thinking and working with NEET youth was always a priority for us. Developing these skills and competences of young people and make them capable of becoming entrepreneurs themselves is one of the aims of this organization. This is the reason we find this project very useful in order to develop experts who can lead our members on their way towards social enterprises. The person responsible for this project is Zita Szalai. The Programme director of the organization. She has good management and leadership skills and she is willing to contribute to the success of this project. From TIA she will be responsible for the fluid communication with the coordinator organization, the selection and preparation of participants as well as the dissemination of the project. She will support participants in organizing their travel and provide any logistical assistance too. She will be supported by young volunteer leaders too. She also has more than 10 years of experience in international trainings, as Trainer and Project coordinator too. She has coordinated many international training courses already and she was a member of the training team in more than 20 international training courses in the past 5 years. She has a great ability to work in a multicultural team. She has also experience being involved in international projects as coordinator and trainer before; knows about all the responsibility of a partner organization. See her profile on SALTO for more information about her experience: https://www.saltoyouth. net/tools/toy/zita-szalai.2440/
World Music School Helsinki – Finland
World Music School is a non profit association born in Helsinki, that aims to support music education initiatives that treat music "as a mother tongue" – that is: – To promote the teaching of local music of oral tradition, in parallel to the formal classical education (conservatory) – Use music as a factor of social interaction / integration – Mix "experts" with the beginners from the first class – Through the organization of regular events in which the students play, subsidize the classes of the students. It wishes to be a replicable experience that makes Helsinki the starting point, and proving grounds of the concept – already at works in Porto PORTUGAL; Benim GRAND-POPO, Shangai CHINA. World Music School Helsiki ry has a voluntary (unpaid) staff of 8, over 34 local Helsinki students, and a teacher's body of over 64 around the world.
World Music School organizes one on one music classes online and locally, artistic residencies, workshops, as well as lectures and the support of ethnomusicology researchers. WMS also: organizes monthly folk dance events by mixing each time two distinct cultures (eg. Kurdish and Irish) with the local one (eg. Finnish);  manages a list of teachers worldwide;  Documents the WMS process in a systematic and interactive way to promote further improvements. The events content and outcome is documented via the latest available technologies such as Virtual Reality 360 Cameras, to allow a multitude of exploration and participation of the public and of students. Fills in the gap between the many high level teaching Institutions and the informal music sessions spread out around the country. Contributes to the development of a social asset, new cultural skills and mindsets for future Finland.
Coyote Initiatives CIC – Great Britain
Coyote Initiatives is a non-profit Community Interest Company and Social Enterprise based in North-East Scotland. We design and deliver a range of trainings, facilitation, programmes & projects, mainly for young people & youth field professionals both in Scotland and internationally. Our focus is on youth & community engagement and empowerment, using a wide variety of methods and tools including music, arts, technology and nature. We work in partnership with local government, charities, social, youth and other leading organisations to design and deliver projects for young people, especially those with fewer opportunities and from marginalised groups. We offer youth projects, training, project design & management, consultations & facilitation for individuals, groups and organisations in these and other areas. Coyote Initiatives has 3 main projects: 'True North' – Outdoor education & group work initiatives for young people and adults, 'Electrolabs' – Music & Creative projects for young people, 'Erasmus+' projects. We also run bespoke local youth work projects. We have 3 directors, one full-time member of staff, 3 volunteers and a pool of around 30 education professionals (trainers, facilitators, youth leaders, topic experts, logistics coordinators) who are contracted in for specific projects, which gives us a high level of expertise, flexibility and creativity. Our main expertise includes: youth work & youth work training; formal & non-formal education; project design, delivery & development; community building & development; partnership working; nature connection; outdoor education; non violent communication; social entrepreneurship; leadership skills; music production; film; storytelling; organisatioal development; positive psychology; process work; psychotherapy tools; deep democracy; dynamic self governance & coaching.
Although we are a relatively new company our Directors, staff, volunteers and pool have been involved in the Youth field extensively over the last 20 years, including extensive experience in the Erasmus+ & former Youth In Action programmes. Our main director, Steven Gasgarth has been a trainer in the Erasmus+/YIA programme since 2009 designing, developing and delivering projects, trainings and youth exchanges with and for various organisations including LPCS, Newbold Trust, CYC and other EU youth organisations. Some in our pool have much more experience. Steven is an expert in the Youth Programme, and alongside his own projects and collaborations with many other organisations has delivered trainings for the UK and Irish national agencies including Get Going on EVS and Breaking Barriers. Steven completed the EU Training for Trainers in European Youth Projects programme in 2013/14. The staff & volunteers involved in this project have a range of relevant skills including those from the fields of: Youth Work & Training, Formal & Non-Formal Education, Leadership and Management, Dynamic Governance, Process Work, Diversity Awareness, Human Rights, Coaching, Project Management, Ecology, Deep Ecology, Personal Development, Permaculture, Group Dynamics, Facilitation, Nature-Based Learning, Way of Council, Social Entrepreneurship, Community Building & Development, Project Management, Social Work and Mentoring. The person responsible for this project is Steven Gasgarth – a highly experienced trainer who has run many YIA/E+ programmes, partnered in over 30 and has a long history of designing and delivering non-formal education programmes, working with quality partnerships. Steven Gasgarth is a non formal educator, facilitator, trainer, coach and psychotherapist, trained in Nature-based tools, Diversity Awareness, Conflict Resolution, Group Dynamics & Group Processes. Steven specialises in developing and utilising nature-based methods in his trainings.
'Microkosmos' Associazione Culturale Italo-Ellenica per la Formazione – Italy
The activities of Microkosmos organiztion relevant for this project include transcribing of the project material in order to be comprehensible to all the participants regardless their educational, cultural, geographical and social background. To be more specific, main goal of the organization is to promote cultural accessibility through adapting and transcribing the cultural, scientific and legal texts, in order to make them more accessible to the public. Additionally, priority of Microkosmos is to promote empowerment by amplifying intercultural and cross-sectorial cooperation in order to eliminate discriminations. Microkosmos supports diversity, intercultural dialogue, as well as the common values of freedom, tolerance and respect of human and social rights. Furthermore, the organization promotes the 17 Sustainable Development Goals set by the UN with special emphasis on ensuring quality education (4th goal), achieving gender equality (5th goal) and promoting decent work for all (8th goal). Moreover, the organization has published a multilingual e-book in 2016, that provides an opportunity to Deaf and hearing persons to communicate with each other in an international level through the International Signs. The book "International Signs: A practical kit" shares some characteristics with sign languages: it is visual, dynamic, innovative, interactive, always up-to-date, so it can be a great tool in order to learn this language. This kind of technology allows constant and immediate updating, so as to keep up with the changes of a living language and a living culture, such as the Deaf culture. The expertise of Microkosmos in designing interactive and cultural accessible ebooks will be of great use and value for this project, since Microkosmos staff will be involved in the designing of the website of the project in a way to be inclusive and accessible to everybody.
Focusing on key persons: Sofia Mastrokoukou holds a PhD degree in Translation from the University of Montpellier 3-Paul Valéry (France). She works as Career & Education Counsellor at the Career Office of the University of Piraeus. She is responsible for strategic planning and management (organizational and financial planning and control, budgeting, resource allocation, leading human resources, promotional activities). In this capacity, she counsels students, instructs seminars on career orientation and skills development, organizes career fairs, conducts research on youth entrepreneurship and alumni career development, and cooperates with enterprises and institutions involved in employment and entrepreneurship. She is also co-founder of the recent non-profit initiative in Greece "MYARTIST", which aims to provide online career counseling to artists based on asynchronous, online learning. Her contribution can be focused on monitoring, identifying and mapping the soft skills needed in Greece, Italy and the Netherlands regarding youth refugees' absorption in the labour market. Additionally, as a certified by the ICF (International Coach Federation) career coach can conduct seminars and help the beneficiaries with their career development, professional goals and long-term workplace success strategies. Enrico Dolza (PhD in Special Education) is supervisor of educational activities and projects in charge of cultural, social and educational services for the Deaf in the Turin Institution for the Deaf since 1997. Additionally, he works as an Adjunct Professor of Special Education at University of Turin in the Faculty of Educational Sciences. He is author and co-author of several publications regarding d/Deafness and Sign Language. He worked as a Project Manager in several European projects. Carolina Carotta holds a Bachelor Degree in Educational Sciences and a Master Degree in Special Education. She is aI expert in Deafness and Sign Languages and one of the authors of "International Signs: A practical kit". She works as a Researcher in several European Projects. Spyridon Dimopoulos holds a Bachelor Degree in Medicine. He worked as a Tutor at the Master Program in "School Psychology" at the University of Florence and as a Professor Assistant during the Master Program entitled "Disorders of Reading, Writing and Arithmetic" at the University of Turin. Currently, he works as Departmental and Erasmus Placement Coordinator at the Microkosmos organization. Additionally, he is an International Volunteer at the Italian Red Cross Unit in Turin. Eleni Tzanakou holds a Bachelor Degree in International and European Studies from the University of Piraeus. Additionally, she won a 4-month scholarship (Erasmus placement) in order to gain experience regarding NGOs' fundraising and operational management. Currently she is working as a proposal writer and social media manager at Microkosmos, an NGO placed in Turin, Italy. Along with Erasmus+ projects, she is an active person in project activities worldwide.