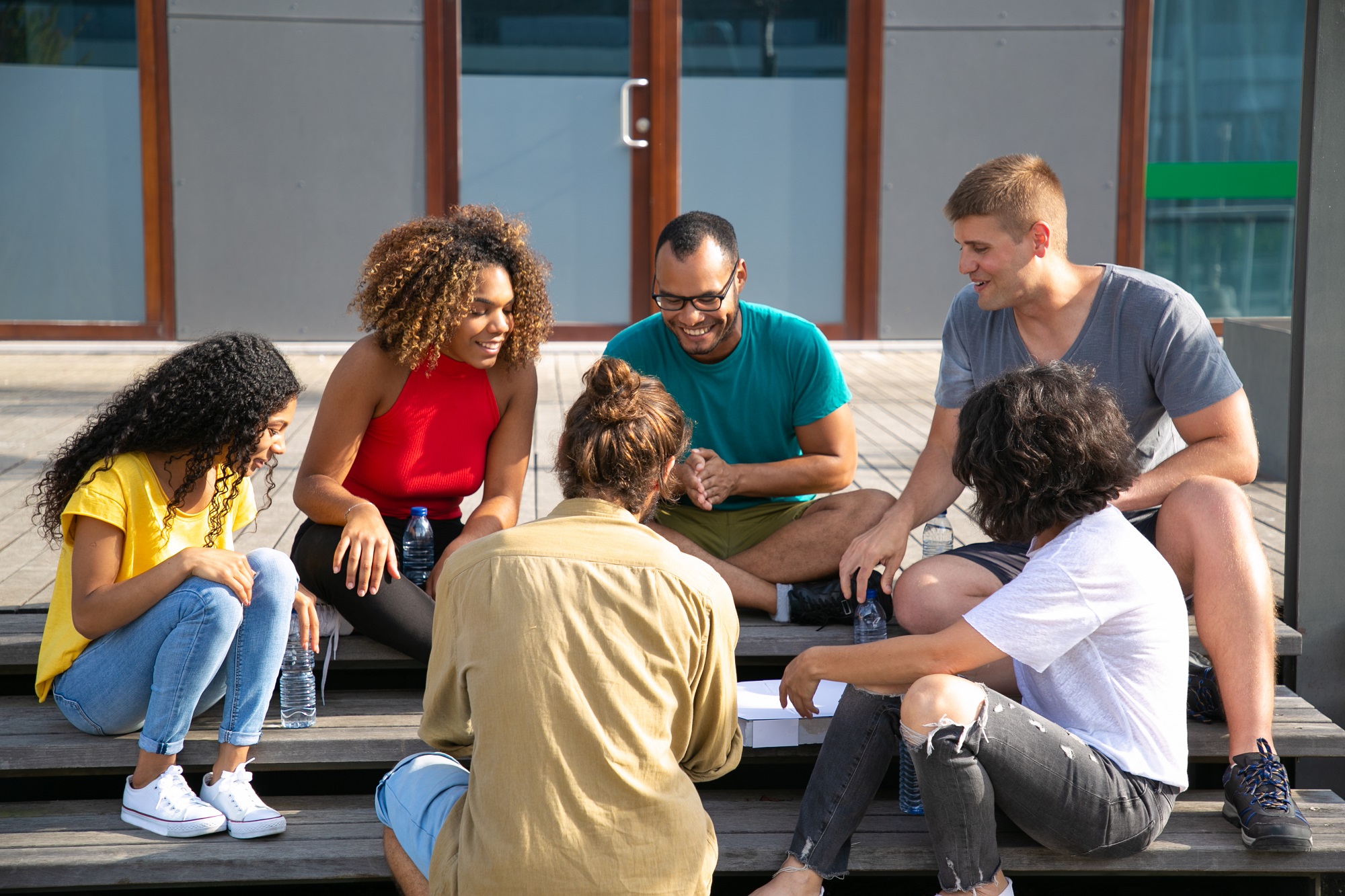 Category
rhythmic
instrumental
Age
12+
Number of participants
3-10
Duration
approx. 20 min.
Working method
group work
Musical abilities of the trainers
12  3  4  5  6
EQUIPMENT
AND INSTRUMENTS
optional: any type
of instrument
Competences
improvisation
creativity
collaboration
attention
cooperation
concentration
sense of rhythm
Morse
Short game to recognize, repeat or improvise rhythm or melodies.
AIM
This game develops musical skills and focuses on rhythm while playing. Through the exercises the participants will be able to percept and follow the rhythm with improving focus and creativity.
Description
Participants sitting in a circle or in a row.
First participant in the row (or one chosen in the circle) taps a longer rhythm on the hand of the second participant sitting next to. After that this second participant taps this very same rhythm to the next participant and so on.
The last participant claps the received rhythm and then the first player claps the original rhythm.
The goal is to have minimal difference between the two rhythms.